AAA 2018: Grand Rounds - Implantable Devices (0.3 CEUs/Tier 1)
Register

Non-member - $160
Member - $90
Student - $20
AAA 2018: Grand Rounds - Implantable Devices (0.3 CEUs/Tier 1)
Presented by Kristin Gravel, AuD, PASC; Mandy Pendleton, AuD; Jourdan Holder, AuD; Sarah Sydlowski, AuD, PhD; Jamie Glater, AuD; Steven Smith, AuD; Barbara Friedman, AuD; Andrea Bucker, AuD
CEUs: 0.3/Tier 1
Instructional Level: Intermediate
Grand Rounds in Implantable Devices will feature case study presentations related to clinical management of adult and pediatric recipients with cochlear implants (CIs), auditory brainstem implants (ABIs), and osseointegrated bone conduction hearing devices. Audiologists will share challenging cases that highlight nontraditional candidacy for CI (including single-sided deafness), advanced programming techniques to mitigate facial nerve stimulation, effects of infection on device reimplantation, and osseointegrated hearing implant candidacy for asymmetric mixed hearing loss. Discussion and audience participation will be encouraged.
Learning Objectives:
Outline considerations for nontraditional CI candidacy in pediatric and adult populations.

Identify programming techniques which can be used for CI recipients demonstrating poor auditory progress and facial nerve stimulation.

Define candidacy for osseointegrated bone conduction hearing implants and variables determining external sound processor selection.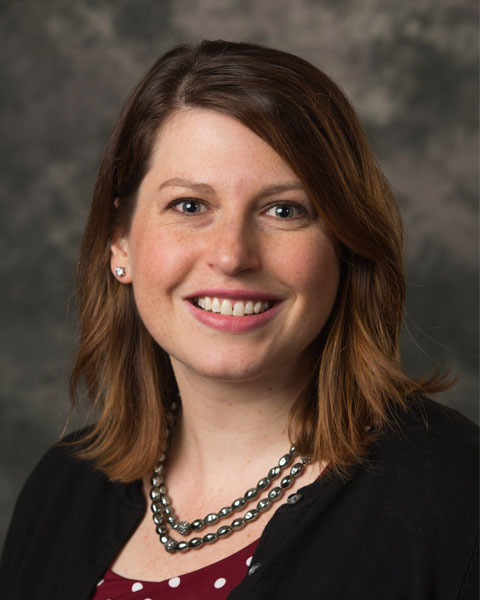 Kristin E. Gravel
Audiologist, Lions Children's Hearing & ENT Clinic, University of MN Masonic Children's Hospital
Kristin Gravel, AuD, CCC-A, PASC, is a pediatric audiologist at the Lions Children's Hearing & ENT Clinic at the University of Minnesota Masonic Children's Hospital in Minneapolis, MN, and is a visiting lecturer in the Department of Speech-Language-Hearing Sciences at the University of Minnesota for the undergraduate Rehabilitative Audiology course. Dr. Gravel has held leadership positions within the Minnesota Academy of Audiology (MAA) as a former board member and Membership Committee chair and currently serves as co-chair of the Awards & Nominations Committee. Dr. Gravel is a member of the Ad-Hoc Committee for the Next Generation through the American Speech-Language-Hearing Association (ASHA) and serves on the Continuing Education Committee of the American Academy of Audiology (AAA).
$i++ ?>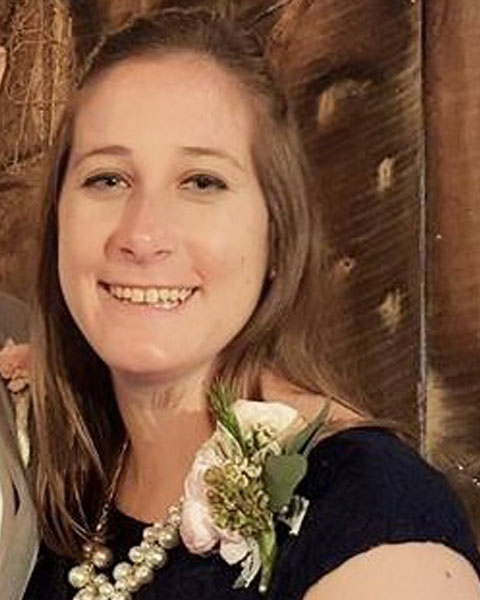 Mandy Pendleton
Audiologist, Cook Children's Hospital
Amanda Pendleton Au.D., F-AAA, CCC-A received her B.A. in Speech and Hearing Science from Truman State University in 2011. She went on to received her Doctorate in Audiology in 2015 from The University of Tennessee. She is currently a Clinical Audiologist at Cook Children's Medical Center in Fort Worth, TX.
$i++ ?>
Jourdan Holder
Audiologist, Vanderbilt University Medical Center
Jourdan Holder, AuD, CCC-A, is a cochlear implant audiologist and PhD student at Vanderbilt University Medical Center. She earned her undergraduate degree from The University of Texas at Austin and her AuD degree from Vanderbilt University. She currently serves adult and pediatric cochlear implant patients in the clinic in addition to completing her PhD in Vanderbilt's Cochlear Implant Research Lab under the direction of Dr. René Gifford.
$i++ ?>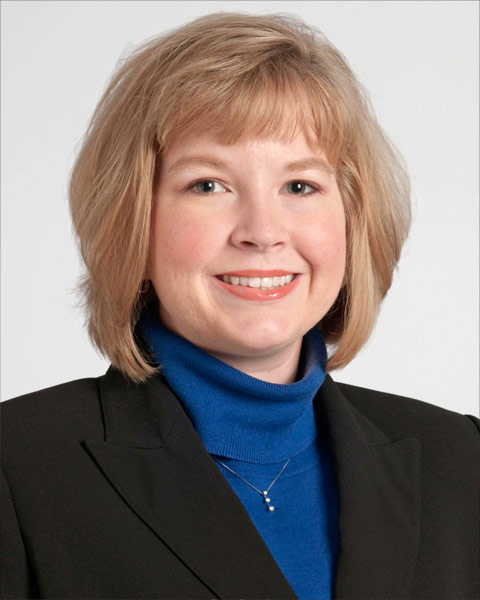 Sarah A. Sydlowski
Audiology Director, Hearing Implant Program, Cleveland Clinic
Sarah Sydlowski, AuD, PhD is Audiology Director of the Hearing Implant Program at the Cleveland Clinic where she oversees clinical services and research activities related to cochlear implants, osseointegrated hearing implant systems, and options for the management of single-sided deafness. Dr. Sydlowski also serves as adjunct faculty for the Northeast Ohio AuD Consortium (NOAC). She is Board Certified with Specialty Certification in Cochlear Implants. She currently serves as a Member at Large on the Board of Directors of the American Academy of Audiology and is Immediate Past President of the Ohio Academy of Audiology. Dr. Sydlowski's clinical and research interests include auditory implants, management of single-sided deafness and conductive/mixed hearing losses, electrophysiology, and assessment of auditory disorders.
$i++ ?>

Jamie L. Glater
Director of the Katherine Hamm Center, Atlanta Speech School
Jamie L. Glater Au.D is the director of the Katherine Hamm Center at the Atlanta Speech School. She has recently taken this position after nearly 10 years as a pediatric clinical audiologist at Univeristy of Southern California's Caruso Family Center for Childhood Communication. During her time at USC she was honored to be a member of the Los Angeles Pediatric ABI team as a programming audiologist.
$i++ ?>

Steven Smith
Audiologist, Washington University School of Medicine
Steven Smith Au.D. CCC-A is a clinical audiologist at Washington University School of Medicine. During his 16 year career he has worked at Ear Medical Group in San Antonio, Texas and currently at Washington University School of Medicine in St. Louis. He is a lecturer at the Program in Audiology and Communication Sciences at Washington University and introduces first year graduate students to hands on clinical training.
$i++ ?>

Barbara J. Friedman
Audiologist, University of Minnesota Medical Center/University of Minnesota Masonic Children's Hospital
Dr. Barbara Friedman's career has spanned many years, and she has primarily worked at the University of Minnesota Hospital (MHealth). Prior to that she served as an educational audiologist for the Manitoba Department of Education. Her experience with cochlear implants began in 1990 when the FDA approved cochlear implants for children. Currently, she serves both adults and children, specializing in diagnostics and rehabilitative audiology with an emphasis in hearing aids and cochlear implants.
$i++ ?>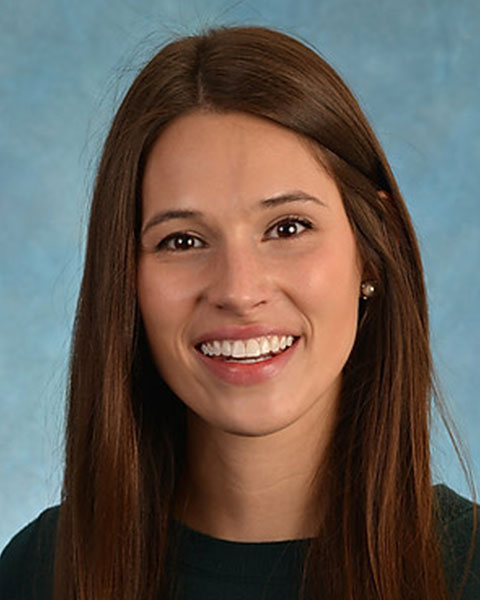 Andrea L. Bucker
Audiologist, UNC Healthcare
Andrea Bucker is a Doctor of Audiology from the University of North Carolina at Chapel Hill. She works as a clinical audiologist at UNC Hospitals Hearing and Voice Center working primarily with adult cochlear implants, adult amplification, and diagnostics. She earned her Bachelor of Arts at the University of Maryland, College Park and her Doctor of Audiology degree from the University of North Carolina at Chapel Hill.
$i++ ?>
Key:

Complete

Next

Failed

Available

Locked
8 Questions
Please complete the evaluation.
10 Questions | 5 attempts | 8/10 points to pass
10 Questions | 5 attempts | 8/10 points to pass
0.30 CEUs/Tier 1 credits | Certificate available
0.30 CEUs/Tier 1 credits | Certificate available
CEU Certificate
| Access Date | Quiz Result | Score | Actions |
| --- | --- | --- | --- |