eAudiology
AAA 2022 General Assembly Keynote Presentation: How the Stories We Tell Can Impact and Elevate Our Profession
Presenter:
Paul Smith
Best-Selling Author; Business Storytelling Coach; Principal,
thoughtLEADERS, LLC;and Managing Director, Story Makers, LLC
Description:
We are at a critical juncture in audiology's history—a time when we must not only be able to speak to the importance of our profession, but to be able to differentiate ourselves as a vital and essential part of an individual's health-care regimen. To that end, we must be able to:

1. Interface with patients, referring providers, payers, regulators, and legislators and tell them a convincing,
consistent story of why we are an important aspect of health-care delivery in the United States.
2. Influence consumers to act about their hearing loss and balance care and choose audiologists to provide their care.
3. Convey a compelling reason for physicians to encourage patients to get their hearing tested and not just order a device online.

Bottom line…We must be able to tell stories that build our reputation, elevate our profession, and distinguish ourselves and the experience only we can provide. But what are the tactics, skills, and tools we need to do so? One of the foremost experts in organizational storytelling, Paul Smith, joins us to deliver a keynote address on how to craft and tell impactful stories. Rooted in 20 years of experience with Procter and Gamble where he focused on market research, communications, and leadership strategy, Paul now is a leading storytelling coach and business speaker. He was named one of Inc. Magazine's Top 100 Leadership Speakers of 2018 and he is the author of three Amazon #1 bestsellers: Lead with a Story, Sell with a Story, and The 10 Stories Great Leaders Tell.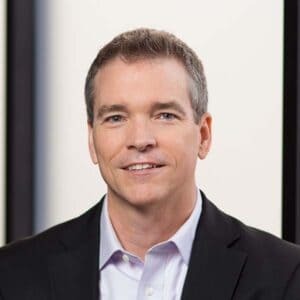 Paul Smith
Best-Selling Author; Business Storytelling Coach; Principal,
thoughtLEADERS, LLC; and Managing Director, Story Makers, LLC
Paul Smith is one of the world's leading experts on organizational storytelling. He's one of Inc. Magazine's Top 100 Leadership Speakers of 2018, a storytelling coach, and author of the Amazon #1 bestsellers, Lead with a Story (now in its 11th printing, and published in 7 languages around the world) and Sell with a Story, in addition to his latest works, The 10 Stories Great Leaders Tell and Four Days with Kenny Tedford. He's a former executive at The Procter & Gamble Company and a consultant with Accenture prior to that.
As part of his research on the effectiveness of storytelling, Paul has personally interviewed over 300 CEOs and executives in 25 countries and documented over 3,000 individual business stories. That's allowed him to reverse engineer what works in storytelling and what doesn't. His work has been featured in The Wall Street Journal, Fast Company, Inc. Magazine, Time, Forbes, and Success Magazine, among others.
Paul has trained executives at international giants like Google, Hewlett Packard, Ford Motor Company, Bayer Medical, Novartis, Abbott, Progressive Insurance, Luxottica, Walmart, Kaiser Permanente, among dozens of others.
A 20-year veteran of P&G, Paul was most recently director of consumer and communications research for the company's $6 billion global paper business where he led a research team across four continents. He has also held leadership positions in corporate finance, manufacturing plants, and sales working closely with major retailers around the world like Walmart, Costco, Asda, and Sam's Club.
Paul holds a bachelor's degree in economics, and an MBA from the Wharton School at the University of Pennsylvania. He lives with his wife and two sons in the Cincinnati suburb of Mason, Ohio.
Key:

Complete

Next

Failed

Available

Locked
AAA 2022 General Assembly Keynote Presentation: How the Stories We Tell Can Impact and Elevate Our Profession
Recorded 03/31/2022