Requirements for Effectively Managing Hearing Loss (.3 CEUs; ABA Certificants: Tier 1)
Recorded On: 05/09/2014
Register

Non-member - $160
Member - $90
Student - $20
Recorded on May 9, 2014

Duration: 3 hours
Presenters: Samuel Trychin, PhD
CEUs: .3CEUs

(ABA Certificants: Tier 1)
Who Should Attend: Audiologists, ENTs, mental health professionals, people who have hearing loss, and their communication partners

Instructional Level: Intermediate
Program Focus: Knowledge

Learner Outcomes:
Upon completion, each participant in the Web seminar will be able to:
1. List at least four reasons for including communication partners in assessment and treatment
2. List at least ten hearing loss-related problems reported by people who have hearing loss and by their communication partners.
3. List at least five each Speaker, Listener, and Environmental factors that contribute to communication problems
4. List eight each Speaker and Listener Guidelines for effective communication as related to hearing loss.
5. Briefly discuss the interrelationship between a person's physiological/emotional status and his/her ability to understand what someone is saying.
Description:
People who have hearing loss and their frequent communication partners need accurate information about the wide range of effects of hearing loss and about the many tactics and strategies found useful in improving one's ability to live well and productively when hearing loss is present. A major step forward is often achieved when there is recognition that hearing loss is a communication disorder affecting everyone in a communication situation, requiring cooperation from both the person who is speaking and the one who is listening. Additionally, modification of internal attitudinal and emotional barriers to living effectively with hearing loss contributes to a more successful adjustment to hearing deficits. This eAudiology Web seminar focuses on information, tactics, and strategies often known to be effective in preventing or reducing communication hassles related to hearing loss.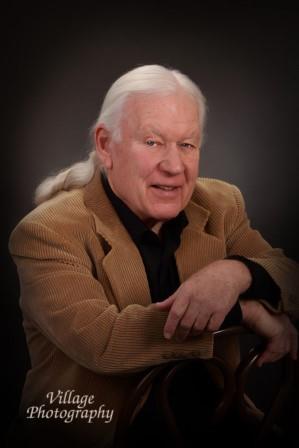 Samuel Trychin, PhD is a psychologist in private practice and provides consulting services to Stairways Behavioral Health in Erie, PA. One of his specialties focuses on psycho-social interventions for people who have hearing loss and their communication partners. He also specializes in emotional regulation coaching and training for people who suffer from stress-related disorders. Dr. Trychin conducts national and international education and training programs for people who are hard of hearing, their communication partners, and for professionals who provide services to them. His programs include the application of psychological concepts, principles, and procedures to problems and issues related to hearing loss and to stress-related mental health issues.

Dr. Trychin is the Mental Health and Rehabilitation Advisor to the Hearing Loss Association of America (HLAA) and a member of the Governor's Advisory Council for Persons who are Deaf or Hard of Hearing in the Commonwealth of Pennsylvania (ACDHH). He is a member of the Advisory Committee for the Western Pennsylvania Central Center for people who are deaf or have hearing loss (WCCD). Dr. Trychin has written 15 books, authored several professional book chapters and journal articles, and produced a variety of DVDs focused on strategies for living better with hearing loss. He and his wife, Janet Trychin, an audiologist, frequently conduct workshops and training programs together.

As a faculty member of the Ida Institute of Denmark, Dr Trychin works to support the mission of the institute to promote a better understanding of hearing loss around the world. Dr. Trychin has also been Professor of Psychology and the Director of the Living with Hearing Loss Program at Gallaudet University. He was the Director of Training for the Mental Health Research and Training Center for Hard of Hearing and Late-Deafened Adults, California School of Professional Psychology, San Diego.


Key:

Complete

Next

Failed

Available

Locked
Recorded 05/09/2014
180 Minutes
8 Questions
Please complete the evaluation.
15 Questions | 3 attempts | 12/15 points to pass
15 Questions | 3 attempts | 12/15 points to pass
Assessment Exam
0.30 CEU credits | Certificate available
0.30 CEU credits | Certificate available
CEU Certificate
| Access Date | Quiz Result | Score | Actions |
| --- | --- | --- | --- |