eAudiology
Supporting Patients at a Distance: Telehealth Now and in the Future (0.1 AAA/Tier 1 CEUs)
Recorded On: 05/01/2020
Register

Non-member - $55
Member - $30
Student - $10
Supporting Patients at a Distance: Telehealth Now and in the Future
Brought to you by the AAA Foundation's Educational Fund. Thank you to those who donated their AAA 2020 + HearTECH Expo Conference refunds toward this educational fund.
Date: May 1, 2020, 3:00 pm - 4:00 pm ET
Presenters: Susan Pilch, JD; Erin Miller, AuD; Anna Jilla, AuD, PhD; Catherine Palmer, PhD
CEUs: 0.1 Tier 1/AAA CEUs
Instructional Level: Intermediate
Description: The COVID-19 healthcare crisis has intensified interest in the provision of audiology services via telehealth. State licensing boards, Medicaid programs and private payers have varying approaches to the issue. The webinar will begin with a brief overview of the overall regulatory landscape in these settings.
The American Academy of Audiology has had a long-standing commitment to seeking inclusion of audiologists in telehealth provisions under Medicare. The pursuit of the "practitioner" status under Medicare within the joint audiology bill (H.R.4056, S.2466) has been one strategy to get audiologists included, and the waiver authority given to CMS through COVID-19 legislation offers another. Susan Pilch, JD, Senior Director of Government Relations, will elaborate on the multi-pronged approach by the Academy.
Erin Miller, AuD, past president of the Academy and a member of the Payment Policy Advisory Council, will delve in more closely to covered services under Medicare for audiologists that could fit for audiology. She will explain the complexity of the "ask" to CMS for inclusion of audiologists under telehealth and the reality of what may be attained.
The Academy's Coding and Reimbursement Committee (CRC) recently released a statement offering guidance to Academy members about providing services via telehealth and reimbursement options. Anna Jilla, AuD, PhD, chair of the CRC and a Post-doc Fellow at Johns Hopkins University, will elaborate on this guidance.
Dr. Catherine Palmer, president of the Academy and Director of Audiology and Hearing Aids at the University of Pittsburgh Medical Center, will share with participants specific examples of how she has transitioned audiology practice during the pandemic to provide ongoing care to patients via telehealth.
Learning Objectives:
(1) Describe Academy efforts to gain recognition of audiologists for covered services delivered via telehealth
(2) Restate the limitations within Medicare for payment of audiologist covered services provided via telehealth
(3) Discuss the Academy's CRC recent guidance on telehealth
(4) Identify opportunities for audiologists to deliver services via telehealth during the COVID-19 pandemic
Susan Pilch, J.D.
Susan currently serves as the Senior Director of Government Relations for the American Academy of Audiology and oversees federal and state legislative and regulatory efforts. Over the course of her career, Susan has represented numerous participants in the healthcare system—both at the state and federal level including speech-language pathologists/audiologists, pharmaceutical wholesalers, community pharmacies and hospitals. As a result of this experience, she has significant experience on a wide range of issues including state licensure, reimbursement, contractual and policy-related insurance coverage issues, Medicare and Medicaid and patient access to services and care. In addition, Susan has worked extensively with public and commercial payers as well as with patient advocacy groups and industry partners.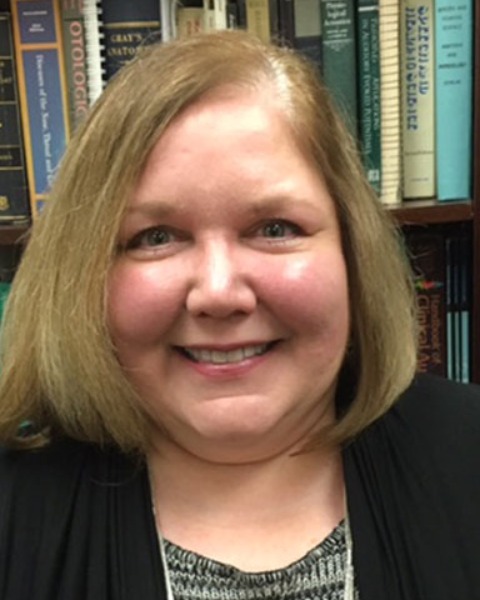 Erin L. Miller, AuD
Professor of Instruction; NOAC Coordinator
The University of Akron

Erin L. Miller, Au.D. is a Professor of Instruction at the University of Akron and the Coordinator of the Northeast Ohio AuD Consortium (NOAC). She received her Master's degree from Kent State University and her AuD from the University of Florida. Her clinical interests include amplification and (central) auditory processing disorders and her professional interests include legislative and regulatory matters, ethics and leadership development. She is a past president of the American Academy of Audiology (AAA), the Ohio Academy of Audiology (OAA) and the Northern Ohio Academy of Audiology. She currently chairs the AAA Professional Development Council and Leadership Development Committee, and serves as Program Chair for the 2019 AAA Conference in Columbus, Ohio. She has been an OAA representative to the Ohio Speech and Hearing Governmental Affairs Coalition for more than 15 years, serving as chair for 6 of those years.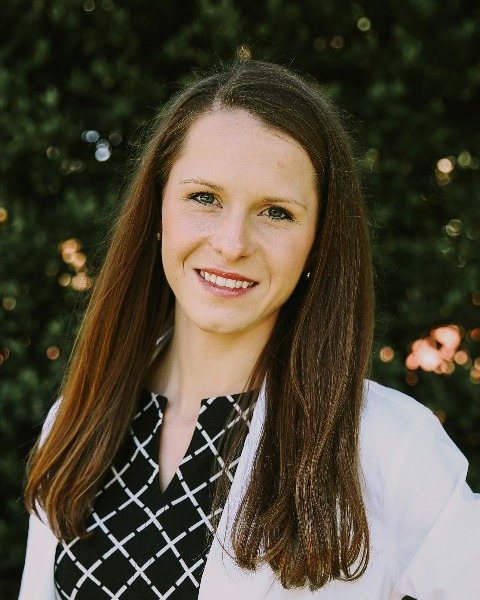 Anna M. Jilla, AuD, PhD
Postdoctoral Fellow
Johns Hopkins University

Anna Marie Jilla, Au.D., Ph.D. is a Post-Doctoral Research Fellow at Johns Hopkins University. Her current research pertains to applications of health economics and health services research to hearing care delivery models. She has also published in the area of audiologic rehabilitation, specifically hearing aid uptake, treatment adherence, and outcomes measurement. She currently serves as the Co-Chair of the Coding and Reimbursement Committee for the American Academy of Audiology.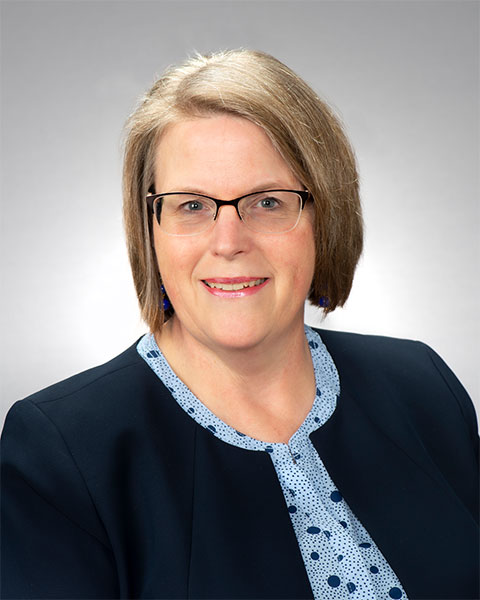 Catherine V. Palmer, PhD
Associate Professor
University of Pittsburgh

Dr. Palmer is an Associate Professor in the Departments of Communication Science and Disorders and Otolaryngology at the University of Pittsburgh and serves as the Director of Audiology for the UPMC Integrated Health System. Dr. Palmer conducts research in the areas of auditory learning post hearing aid fitting, the relationship between hearing, cognitive health and health outcomes, and matching technology to individual needs. She has published over 100 articles and book chapters in these topic areas as well as provided over 150 national and international presentations. Dr. Palmer teaches the graduate level amplification courses at the University of Pittsburgh and serves as Editor-in-Chief of Seminars in Hearing. Dr. Palmer currently serves as the President of the American Academy of Audiology.
Key:

Complete

Next

Failed

Available

Locked
Select the "View On-Demand Recording" button to begin.
Select the "View On-Demand Recording" button to begin.
8 Questions
Please complete the evaluation.
10 Questions | 10 attempts | 8/10 points to pass
10 Questions | 10 attempts | 8/10 points to pass
Certificate for On-Demand Participation
0.10 AAA/Tier 1 credits | Certificate available
0.10 AAA/Tier 1 credits | Certificate available
CEU Certificate
| Access Date | Quiz Result | Score | Actions |
| --- | --- | --- | --- |