eAudiology
Teens and Tweens: What Every Audiologist Wants to Know (0.05 CEUs)
Register

Non-member - $35
Member - $20
Student - $5
AAA 2021 Virtual: Teens and Tweens: What Every Audiologist Wants to Know
Presented at AAA 2021 Virtual
Presenter(s): Gail M. Whitelaw, PhD; Carrie L. Spangler, AuD; and Tina T. Sheehan, AuD
Duration: 30 minutes
CEUs: 0.05 AAA CEUs
Instructional Level: Intermediate
Program Focus: Knowledge
Learning Outcomes: Upon completion, each participant in the eAudiology Web Seminar will be able to:
Describe the unique needs of adolescents with hearing loss
Discuss factors in transition needs for adolescents with hearing loss
List resources available to support teens with hearing loss and their families
Description:
Abstract: Working with teens with hearing loss can provide a challenge to the audiologist in addressing the distinctive needs at this crossroad. This session will focus on addressing teens and tweens so that audiologists can most effectively meet their needs. The unique aspects of adolescence will be discussed as a framework for providing audiology services and support. Transition needs will be highlighted. Technology options and considerations will be discussed. Resources available to support teens and their families will be provided.

Summary: This session was developed based questions and comments by audiologists about teenagers with hearing loss that were posted in FaceBook groups. Despite significant differences with this population compared to children or adults, it is clear that these issues are often not considered in providing audiology services. Audiologists are asking for additional information related to meeting the unique needs of this patient group. Based on the needs expressed and questions raised, the presenters created this session in order to provide direction and support to audiologists working with teens.

The presentation will briefly focus on defining adolescence, reported as ages 10-19 years by the World Health Organization (2011), considered to be one of the most dynamic periods in a person's development (Quas, 2014). The benefits to the audiologist, the teen with hearing loss, and their family will be highlighted, and include developing resilience that carries into adulthood and facilities the successful transition from childhood to adulthood. Issues including moving toward social independence, self-advocacy, and self-identity will be highlighted.

It has been reported that interventions during the critical period of adolescence may be particularly effective, therefore audiologists putting time and effort into patients of this age may be particularly valuable (Quas, 2014). Teens often noted that they do not feel respected by health care professionals in general and perceived that they were either "lectured at" or "talked down to." (Jacobsen et al., 2001) This may lead the teen may seek other sources, such as peers or social media, for help and support. Additionally, there is evidence to support that adolescents benefit from having parents who accept the teen's need for autonomy in working with health care professionals (Steinberg, 2001). This presentation will address these areas by developing resources for teens with hearing loss and their families. Creating support opportunities and networks will be described, based on both available resources and the presenters experience in creating support networks. Specific examples to develop community resources for teens with hearing loss and their families will be provided. Creating mentoring networks with young adults with hearing loss will be described along with methods for developing these opportunities.

Tools for working with teens, including technology options, will be addressed in this session. Literature that can be incorporated into a bibliotherapy/aural rehabilitation program will be shared. The plan for the presentation is to provide resources and "take home" opportunities for working with teens with the goal to empower audiologists in working with this population.

Jacobson L, Richardson G, Parry-Langdon N, Donovan C. (2001) How do teenagers and primary healthcare providers view each other? An overview of key themes. British Journal of General Practice. 51(471):811–816
Quas, J.P. (2014) Adolescence: A unique period of challenge and opportunity for positive development. CYF News, American Psychological Association. Retrieved from: https://www.apa.org/pi/families/resources/newsletter/2014/12/adolescence-development 9/23/2020.
Steinberg L. (2001) We know some things: Parent-adolescent relationships in retrospect and prospect. Journal of Research in Adolescence. 11(1):1–19 World Health Organization (2011). Sixty-fourth World Health Assembly. Resolution WHA 64.28: Youth and health risks. Geneva, World Health Organization.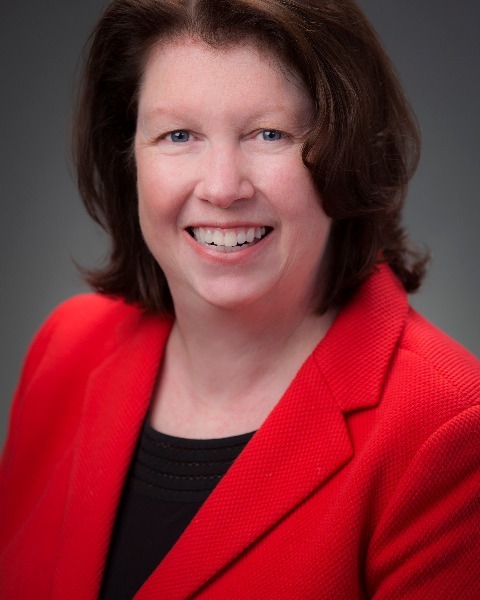 Clinical Associate Professor, Audiologist, Clinic Director, The Ohio State University
Gail M. Whitelaw, Ph.D., is a clinical associate professor and Director of the Speech-Language-Hearing Clinic at The Ohio State University. She is the audiology faculty member on the Leadership Education in Neurodevelopmental and Other Disorders (LEND) grant at Nisonger Center. She has served as the President of the American Academy of Audiology (AAA), Chair of the Board of Governors of the American Board of Audiology (ABA), and President of the Ohio Academy of Audiology (OAA). She is a Distinguished Audiology Fellow of the National Academies of Practice (NAP). She is i part of interdisciplinary healthcare teams, including teams working with patients with traumatic brain injury. Dr. Whitelaw is committed to exemplary clinical education for doctor of audiology (AuD students) while providing exceptional clinical care to patients. Her areas of clinical interest include auditory processing disorders (APD) in children and adults, tinnitus, and leadership/advocacy.

Disclosure: Financial Disclosures: Employee of The Ohio State University- Employment
Non-Financial Disclosures: Advocacy Council Chair (AAA), Accreditation Commission for Audiology Education (ACAE)--Board Member; Audiology Professional Standards Organization (APSO)--Board Member; Convention Co-Chair, the Ohio Academy of Audiology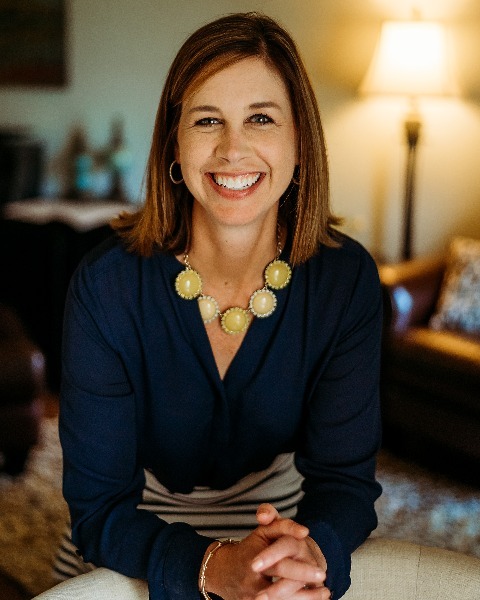 Lead Educational Audiologist, Summit Educational Service Center
Dr. Carrie Spangler has over 20 years of experience as an audiologist and a lifetime of experience living with hearing loss. She is employed at the Summit ESC as an educational audiologist. She has presented locally, nationally, and internationally on topics related to educational audiolog and authored several articles and book chapters. She has a personal blog and podcast related to cochlear implants and audiology. Professionally, she has experience in facilitating support groups with a focus on self-advocacy, leadership, social emotional learning, and transition skills. She initiated the TALK (Teaching Auditory Learning in Kids) listening and spoken language preschool program. She created the Hit It! program (Hearing Impaired Teens Interacting Together) and campUS overnight program, both peer connection groups for teens with hearing loss. She currently serves as a Governor appointed audiology board member for the Ohio Speech and Hearing Professionals Board and the Ohio Newborn Hearing Screening Committee.

Disclosure: Financial Disclosures: I do not have any relevant financial relationships with anything to disclose.
Non-Financial Disclosures: I do not have any relevant non-financial relationships with anything to disclose.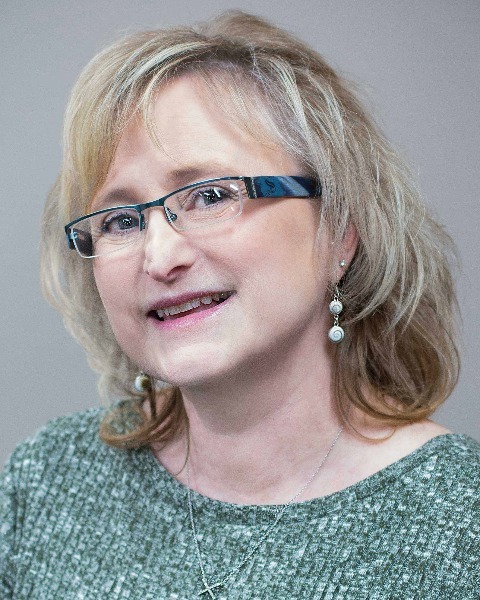 Director of Audiology, GiveHear
Kristina (Tina) Sheehan AuD has been an audiologist for 22+years, specializing in pediatric audiology and auditory processing disorders. After working at a large ENT practice for 12 years, she left to open a private practice for the next 7 years. During that time, she was asked to volunteer at a new non profit hearing center called GiveHear. Over the years, this non profit grew quickly and she became an employee in 2013. She chose to close her successful private practice in 2018 to work full time as the Director of Audiology at GiveHear. Tina is passionate about giving people the information they need to successfully navigate the world with hearing loss. This year, she has doubled down to advocate for students with hearing loss returning to school amid the COVID pandemic, working closely with teachers and schools. As director of audiology at GiveHear, Tina leads a dedicated team providing hearing healthcare to underserved adults and children, always striving to address the areas of unmet needs within hearing healthcare. Through the nonprofit's Circle of Giving program, patients give volunteer hours to the community for each hearing aid they receive at GiveHear. This unique approach reflects Tina's own commitment to building the self-worth of individuals by restoring their hearing potential and providing them with opportunities to engage with their community through service to others.

Disclosure: Financial Disclosures: I do not have any relevant financial relationships with anything to disclose.
Non-Financial Disclosures: I do not have any relevant non-financial relationships with anything to disclose.
Key:

Complete

Next

Failed

Available

Locked
8 Questions
Please complete the evaluation.
10 Questions | Unlimited attempts | 8/10 points to pass
10 Questions | Unlimited attempts | 8/10 points to pass
0.05 CEUs credits | Certificate available
0.05 CEUs credits | Certificate available
CEU Certificate
| Access Date | Quiz Result | Score | Actions |
| --- | --- | --- | --- |