eAudiology
This Is Another Session About Why Real-Ear Measures Have to Be Used All the Time (0.05 CEUs)
Register

Non-member - $35
Member - $20
Student - $5
AAA 2021 Virtual: This Is Another Session About Why Real-Ear Measures Have to Be Used All the Time
Presented at AAA 2021 Virtual
Presenter(s): Therese C. Walden, AuD
Duration: 30 minutes
CEUs: 0.05 AAA CEUs
Instructional Level: Intermediate
Program Focus: Knowledge
Learning Outcomes: Upon completion, each participant in the eAudiology Web Seminar will be able to:
Define standard verification practices when fitting hearing aids and other hearing devices.
Identify a patient-centered process for hearing aid fittings that will include the use of verification as a method to ensure technology is maximized for their patients.
Investigate in their own practice setting how verification of hearing aids reduces returns and lapsed usage.
Description:
Abstract: Why another session like this? Because every day we see people in our practice who have purchased hearing aids elsewhere and the aids simply do not help. That is wrong and the #1 reason is that real-ear measures were not used to ensure that the person was actually hearing better. Sadly, this occurs not only for purchases online but also face-to-face purchases with audiologists and others who dispense. Let's look at loads of cases and have a discussion about this.

Summary: How do you know you have done a good job when fitting hearing aids or other devices to a person with hearing loss? What standard, best practices have you used to ensure the person is hearing better and will benefit from the aids/devices? What did you do that addressed their need to hear better?
I ask myself these questions and about another half dozen each time I work with a patient who is getting new hearing aids with me or has purchased/obtained them elsewhere or purchased something online or been given an aid or two by a friend or relative.

Hearing aids and other devices have come a long way in the past 20 years or so and the technology in many devices can go a long way in restoring hearing and re-connect the person with the loss to the land of audibility. Such technology, for sure, is but a part of an overall treatment plan for someone with a hearing loss but its correct fitting and appropriate gain and output settings are crucial to helping to restore audibility. Without ensuring that, it is more likely than not that the person will give up on the devices, return them and move on or worse, purchase the devices and not use them then tell others how useless they are. All are dreadful outcomes for them and us.
It is our professional and ethical responsibility to perform the standard practices with everyone that will lead to maximizing the benefit of the hearing aids/devices as part of the overall treatment plan for their hearing loss. No amount of patient-centered care will make up for lack of necessary audibility for soft, average, and loud sounds and protection of the patient's loudness tolerance by measuring the device's output.
Using real-ear measures to verify a fitting isn't the goal – it's a method that helps us reach our goal and that is: satisfied patients who benefit maximally from well-fitted, well-verified, state-of-the-art technology that re-connects them with the people and world around them. Join me for a conversation and let's work toward understanding our role in elevating this part of our profession in the eyes of the public.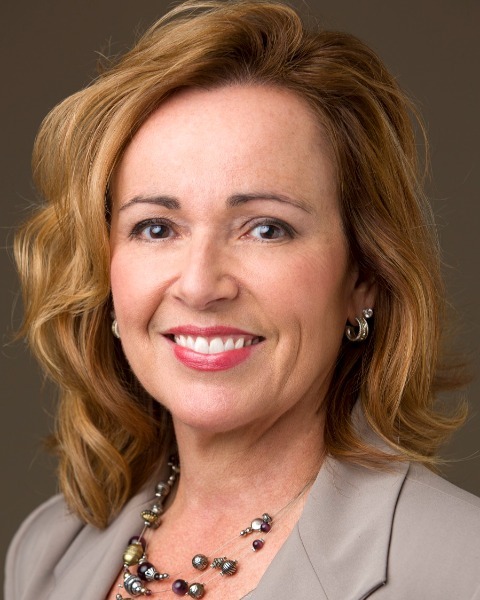 Staff Audiologist, Potomac Audiology

Dr. Walden is currently an Audiologist at Potomac Audiology, LLC, the premier private practice in Rockville, Maryland, USA, just a few miles from downtown Washington, DC. Throughout her career, Dr. Walden has focused her clinical and research efforts in adult and geriatric diagnostics, amplification, and contemporary evidence-based practice. She has also served the profession of Audiology in the areas of public policy and health, autonomy, ethics, and legislative and regulatory issues. Dr. Walden retired from the Walter Reed National Military Medical Center in Maryland after 28 years of service and has been working in private practice since that time. She is a Past President of the American Academy of Audiology and served on numerous boards, committees, and task forces in her career. She also Chaired the American Academy of Audiology Foundation and has presented her clinical and research work at meetings and conferences both nationally and internationally.

Disclosure: Financial Disclosures: Potomac Audiology- Employment
Non-Financial Disclosures: I do not have any relevant non-financial relationships with anything to disclose.
Key:

Complete

Next

Failed

Available

Locked
8 Questions
Please complete the evaluation.
10 Questions | Unlimited attempts | 8/10 points to pass
10 Questions | Unlimited attempts | 8/10 points to pass
Live Viewing: 0.05 AAA CEUs credits and certificate available
Live Viewing: 0.05 AAA CEUs credits and certificate available
CEU Certificate
| Access Date | Quiz Result | Score | Actions |
| --- | --- | --- | --- |