A Glance at the Future of Hearing Care: Are You Ready?
Register

Non-member - $55
Member - $30
Student - $10
A Glance at the Future of Hearing Care: Are You Ready?
Prerecorded presentation available to view on-demand on April 17, 2021
This on-demand program is offered for FREE to all AAA 2021 Virtual Conference registrants and AAA 2021 All-Inclusive Webinar Package subscribers. Please allow one business day after registering for the AAA 2021 Virtual Conference to receive access to activate your registration.
Presenters: Natalie Comas, BSpPath, LSLS Cert. AVT; and Cherilee Rutherford, AuD
Duration: 1 hour
CEUs: 0.1 AAA
Instructional Level: Fundamental
Program Focus: Knowledge
Learning Outcomes: Upon completion, each participant in the eAudiology Web Seminar will be able to:
Describe key trends that will impact the future of hearing care
Reflect on what these trends mean for their own practice and identify steps they may want to take to be ready
Use Ida resources designed to help navigate the complexities of the future of hearing care
Description: How can professionals and people with hearing loss navigate a future hearing care landscape in which rapid technological development, digitalization, changing consumer demands, and new service delivery models create disruption and uncertainty? The Ida Institute asked more than 1500 key actors in hearing care and beyond what the future holds. This presentation presents their answers and the Ida Institute's new future navigation resources which guide professionals and patients on how to successfully navigate the future of hearing care.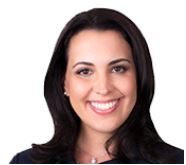 Natalie Comas, BSpPath, LSLS Cert. AVT, Project and Training Specialist at Ida Institute

Cherilee Rutherford, AuD, Senior Audiologist at Ida Institute
Disclosure: The Ida Institute is financed by a grant from the Demant Foundation

This content will not be available until 04/17/2021 at 12:04 AM (EDT)