eAudiology
The Key Role Audiologists Play in Promoting Cognitive Health (0.1 AAA CEUs)
Register

Non-member - Free!
Member - Free!
Student - Free!
The Key Role Audiologists Play in Promoting Cognitive Health
Recorded: June 8, 2020
Industry Solutions Series Webinar sponsored by Cognivue
Presenters: Reina Benabou MD, PHD; and Albert F. Turri, AuD
CEUs: 0.1 AAA
Duration: 60 Minutes
Instructional Level: Introductory
Program Focus: Knowledge
Learning Outcomes: Upon completion, each participant in the eAudiology Web seminar will be able to:

Have a clear understanding of and be able to describe the research associated with the relationship of Cognitive health and hearing impairment.
Explain the role of the audiologist in promoting cognitive health and cognitive screening options in their office.
Description:
The main purpose of the activity is to educate and instruct on how intertwined cognitive health and hearing health are, and the key role of the Audiologist in promoting cognitive health with hearing correction. In that line of thought, we introduce adaptive psychophysics, which is an FDA-cleared technology to evaluate cognition that serves as a digital biomarker for hearing correction optimization. All content is based on relevant peer-reviewed manuscripts published.
Sponsored by:
Reina Benabou, MD, PhD is a Neurologist and Neuroscientist passionate about innovating in Neurosciences and creating value to make a difference in patients' lives. She's been the SVP & Chief Medical Officer at Cognivue since 2018 and is building a cognitive health platform within the health care ecosystem with a solid clinical and scientific foundation.

Including academic appointments at the Neurology Departments of Mount Sinai School of Medicine & Columbia University in New York, and global medical executive positions at Pfizer and Novartis, she has over 20 years of experience in clinical development & medical leadership within Neurosciences with focus on cognition, dementia, Parkinson's disease, epilepsy, chronic pain & opioid dependence.
During her career, Dr. Benabou has been granted several awards embodying patient focus, cross-functional collaboration, and exemplary leadership. She has a MD from Sao Paulo, Brazil; Neurology training, fellowships and a PhD in Neurological Sciences completed respectively at McGill University and University of Montreal, Canada.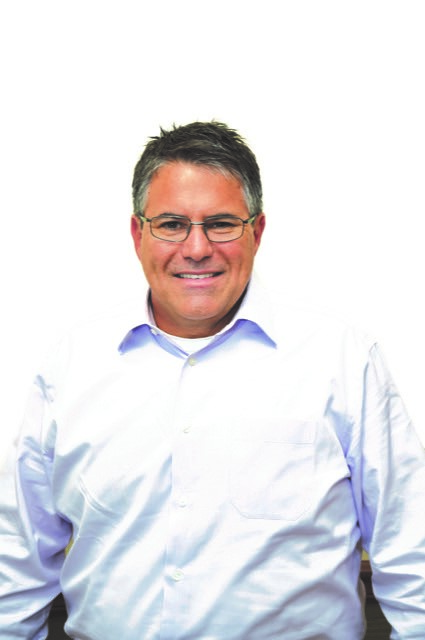 Meet Dr. Albert Turri, AuD, Director of Audiology. I often get asked how I ended up becoming an audiologist. Well, the truth is, it wasn't my first choice of career paths. In kindergarten, my teacher asked the class what we wanted to be when we grew up. Confidently, I stood up and told the class I wanted to be a pilot. As I sat down, proud of my distinguished future profession, my best friend whispered in my ear: "Pilots can't talk funny, if they talk funny no one will understand them." Since I stuttered he hurt my feelings really bad. Needless to say, I never became a professional pilot but not because of my stuttering, which was cured by a speech pathologist before I left elementary school and ultimately led to me becoming an audiologist. After graduating college with a bachelor's degree I owned and operated a successful wholesale flower business in St. Pete Florida. Eight years into that career I decided to go back to school and become a speech-language pathologist so I could help kids stop stuttering. During completion of the 28 post bachelor's required courses I was forced to take intro to audiology, I saved it for last and boy did it change my future. I was required to shadow three different audiologists and two of the experiences gave me goosebumps as I witnessed two patients receiving hearing aids and hearing their spouses clearly for the first time in a long time. I still get goosebumps a couple of times a year. I know everyone has an opinion of the "perfect" career. But for me, this was it. I am very proud and appreciative of what I get to do every day. As an audiologist, I help people hear the world and connect with people.…what a job!
In 17 years of practice I've never felt like I went to work once, Audiology is the perfect fit for me and it also introduced to me the love of my life, Christiane, also an audiologist currently at home full time with our three children, Gabriella, Julianna, and Cecilia. Our children are our life, and they keep us on our toes endlessly. But we do manage to travel quite a bit, whether it is across the state to see my parents or thousands of miles south to Brazil to visit Christiane's family. We also, love boating on the Harris Chain of Lakes. Audiology is a constantly evolving and exciting field. At Al Turri, AuD., we truly believe we have an obligation to provide our patients with the safest and most advanced treatment options available. This is not something that is learned once but an ongoing learning process with continuing education and a lifelong pursuit to be the best at what we do. These aspirations help us to give our patients individualized treatment geared for the most healthy and efficient path towards improved hearing.
Key:

Complete

Next

Failed

Available

Locked
Industry Solutions Presentation
Open to view video.
10 Questions | Unlimited attempts | 8/10 points to pass
10 Questions | Unlimited attempts | 8/10 points to pass
0.10 CEU credits | Certificate available
0.10 CEU credits | Certificate available
CEU Certificate
| Access Date | Quiz Result | Score | Actions |
| --- | --- | --- | --- |